Positive & Negative Thoughts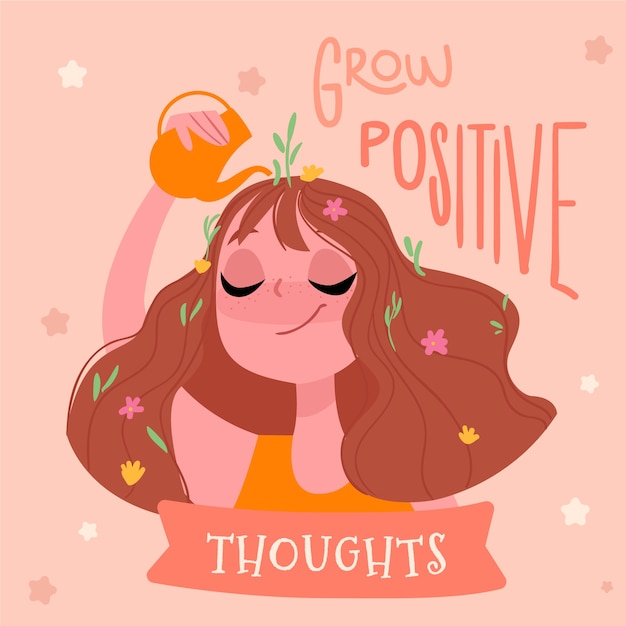 The Fearless Woman
What kind of thoughts occupy the mind? Are they mostly positive, negative, or a mixture of both? How can I improve the quality of my thoughts? How can I start using my thoughts to empower me?
Thoughts that occupy my mind are still pretty intense after the experience I had with my previous job. I am struggling with trust and faith. I am learning that my feelings are built up from my life experience due to rejection and discrimination. I have failed to stand up for myself, mostly because I did not know-how. It has taken me a while to admit that I have allowed my thoughts to accept that because of my disability, I am less than those with hearing. This has led to anger, frustration, rebellion, lack of trust, and feeling of rejection.
I am determined to live to move forward and thrive in a world that continually rejects those who lack perfection. Communication is a huge factor when it comes to success and being accepted. I might have felt less of an outcast if I had an association with others with similar experiences and disability. I spoke with a younger fellow who shared his medical field experience, how it has been challenging, and people lack understanding and compassion. People that do not have a disability tend to overpower those they judge as more inadequate. I understood everything he was feeling and enduring, and it upset me that this often happens to those with a disability. We want the opportunity to grow, thrive, and succeed in the workforce. The mentality that you have to be above and beyond is not limited to skills and experience, but also your mental and physical ability. If you lack in these areas, people tend to assume you are not as capable as they are. Although this is a wrong mindset, it doesn't stop people from thinking wrongly. It is easy to be self-indulgent and greedy when you are not without their hearing or sight.
They say it is never too late to do anything positive or productive. I failed to protect myself and fight for my rights by allowing people to step over me and pull me down. These people made me feel ashamed of my disability. I can improve the essence of my thoughts through empowerment, taking a stand, and protecting myself from injustice. I need to remind myself I the right to the same opportunities to grow and succeed in the workforce. No one should ever use my disability to bring me down. I can become a better person by learning from my past and working forward into the future. I love my new job. It is exciting and full of adventures. However, it can be a bit overwhelming at times. I love that I can be free and grow. I can ask for help when I need it without feeling ashamed I cannot always hear. The worst thing I have experienced being hard of hearing is being embarrassed that I could not participate in communication, activities, and thrive because of my hearing loss. It is the worst feeling when someone tells you that you are not good enough because you are deaf.