The Best of Pinterest
Toilet Paper Pumpkins
Add some fabric and twigs to your toilet paper roll and you have this cute set of pumpkins for your table.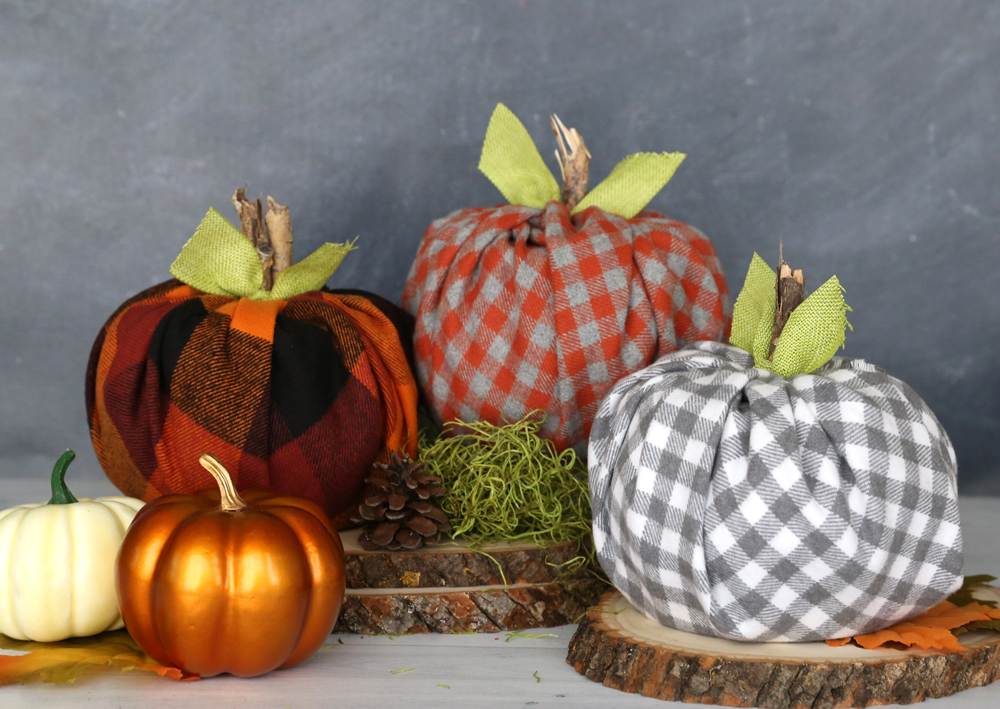 ---
DIY Pumpkin Succulent Harvest Decoration
Here is something different to enhance the table using a real pumpkin.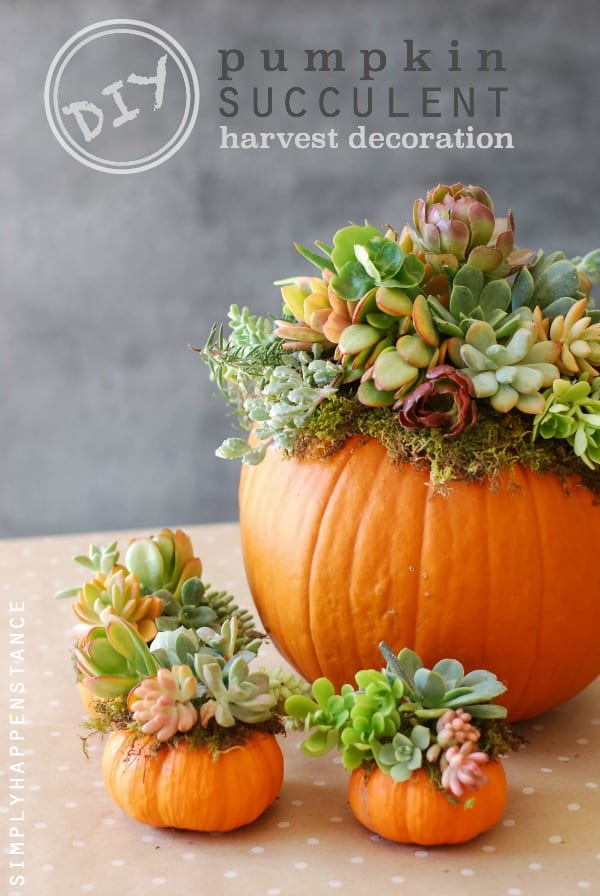 ---
Give Thanks Jars
This might not be the prettiest centerpiece for the table; however, I think it is a great idea for a conversation starter. Everyone take a popsicle stick and share what they are grateful for.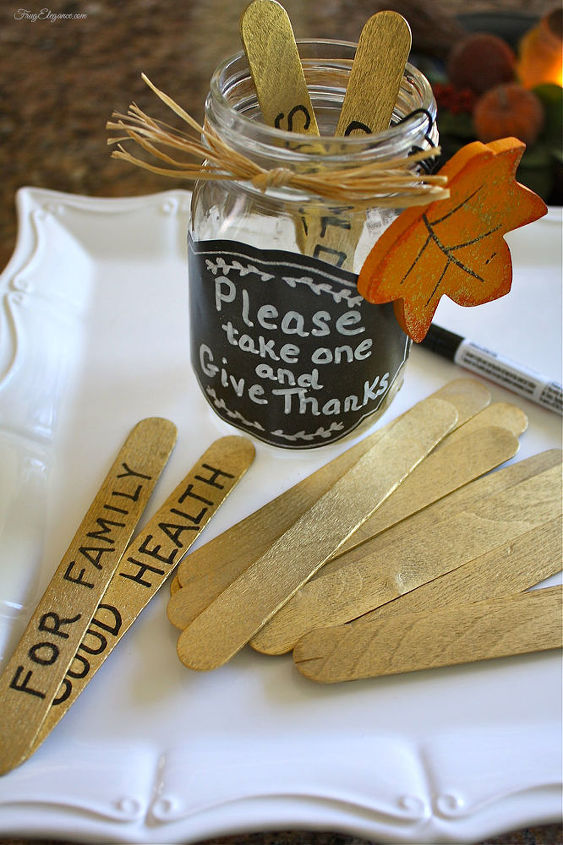 Idea from FrugElegance at Home Talk
---
Silverware Decoration
This setup is super adorable if you have the patience and time to print them out. I think this would really boost the mood and tone for a Thanksgiving Dinner.
---
Seating Arrangement
These pumpkin and corn stalk could be a cute way to assign seat arrangements.
---
Are You Creative?
Did you come up with an idea or duplicate something you found online? We want to see it!